Since the season is changing, your clients may require assistance deciding what items to stock up on and how to transition their store efficiently. As a distributor, you should assist your retailers with how much inventory they need in their stores. However, your clients may wonder, "How can I efficiently transition my store, and what steps can I take to prepare better?" This article will help ensure that you can suggest to your clients what needs to be done to run their business smoothly.
To begin, offer your clients suggestions about the merchandise they should stock on their shelves for their customers. As a distributor, you know which products are popular and which are not. You can list the items and how much your clients should keep on hand. That way, your clients will have enough inventory to meet demand, keeping the business running smoothly. It's also a good idea to let retailers know when to order the items they need for their store. Give them a time frame of when to order their items so they can get them on time. The last thing you want is for your retailers to be dissatisfied with your services because they have yet to receive the merchandise on time.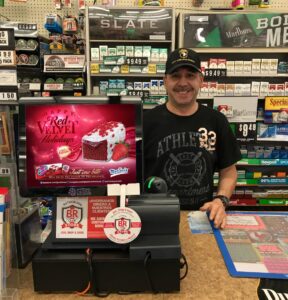 You should walk them through the items you carry to get a better idea of what kind of products you have in stock. You should also explain why your products are better than your competitors. Show them why your products are less expensive, of higher quality, or available in greater quantities. You can give your customers a sheet comparing prices and the amount they will get for the price. You can also offer a sample to consumers to see for themselves why your products have better quality. You also gave them product descriptions and other information that customers will find helpful, such as materials, measurements, and images you may have on hand for retailers to post online. That way, your clients will provide their customers with everything they need to know about the product.
When your clients buy your products, they may not have the right management system to organize their inventory. As a distributor, you most likely use an inventory management system if you own a large company with many products. Many retailers manually count how many products they have, wasting time and money. You want the best for your customers and want to see their business grow and become successful. Suggesting a POS system to your consumers will help focus their attention on other parts of the company without worrying if an item is low in stock. Instead, they can receive a notification if an item is low in stock and buy more whenever possible. However, your clients may feel that they may need help to afford a POS system. In that case, offer your clients different companies that offer a cash advance that you would recommend.
Tell your customers why getting a cash advance is so much easier, how it has helped you as a business owner, and how simple it is to apply. The funding can be used for whatever the merchant desires, and you can even suggest that they use it for any other products they require from you but cannot afford. Unlike a bank loan, it can only be used for one aspect of the business, whereas a cash advance can be used for purchases, buying a POS, renovations, and rainy days. It is never too late to assist your customers in being the best they can be, regardless of the season. Advising your customers will help them know what to expect when meeting demand and the ins and outs of how the process works. In no time, they may even know how to get everything they need without any help, all thanks to you.