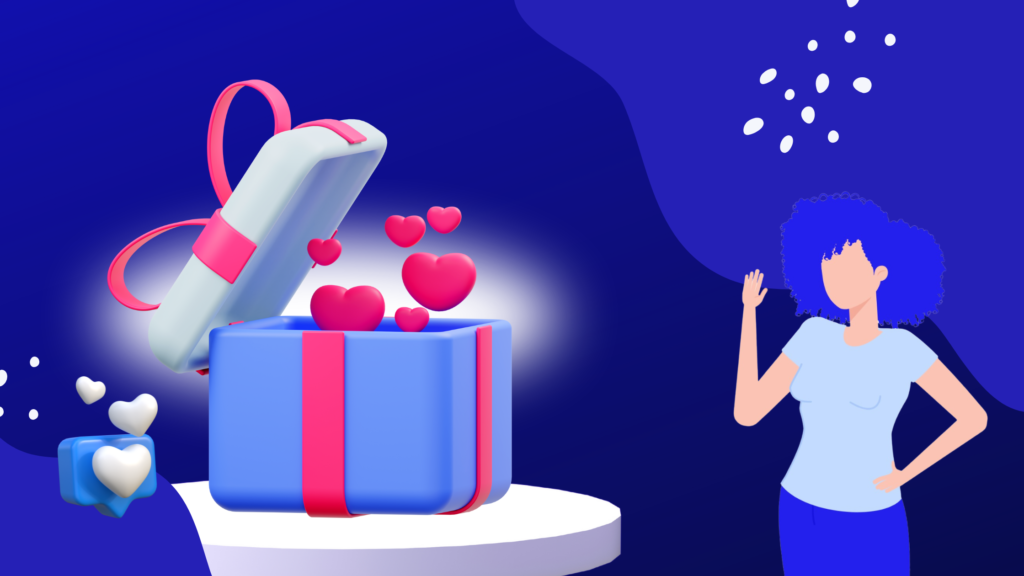 CLEARLINE MARKETING CENTER (CMC) is a rising star in digital marketing. CMC has solved the mystery of how to turn foot traffic into loyal customers fast, simple and for good.ClearLine Marketing Center (CMC) is a strategic digital and mobile marketing partner that will help your business retain customers and turn your customers into repeat buyers week after week.
If you are wondering how they are going to do that, join the club!
Wireless Dealer Magazine (WDM) took the mission to research ClearLine's mobile and digital marketing offerings. We were blown off our feet when we discovered how they can help your business set up an instant marketing bond between your business and your customer.
The first thing we realized is ClearLine knows your wireless and repair business as well as any veteran wireless retailer. ClearLine Marketing offers a turnkey solution for your business to implement services like SMS texting, loyalty programs, digital coupons, gamification marketing, location-based proximity marketing, mobile wallets and more. ClearLine sets it all up to give you no-fuss tools working in the background with minimal human involvement, while you are running your business. Ease of use and efficiency is what ClearLine offers to its customers.
The team at WDM had the opportunity to take a closer look at what marketing tools ClearLine has to offer. And the promises ClearLine makes for the marketing outcomes their customers can expect. WDM staff speaks to a lot of wireless retailers and it is our experience that retailers, both service and repair, find themselves with little time or funding left for marketing after they spend the month paying employees and keeping the lights on. We get it! So does ClearLine!
What is ClearLine?
Since 2011, Clearline has specialized in providing mobile and digital marketing for the fintech,wireless and repair industries. They create channel marketing automation solutions designed to address the specific needs of the brand and retail sales teams. Clearline offers software that works on any connected device, it's fast, easy to use,and intuitive. In fact, any marketing action can be completed in only 2 steps!
Over the years, Clearline has been involved in assisting hundreds of brands and small businesses to launch and manage digital marketing initiatives. ClearLine launches marketing programs easily and seamlessly. No wonder they've come up with are ripe for success that really works.
What is different about ClearLine's approach?
What makes ClearLine stand out is their approach to marketing strategy. While their competitors often suggest approaches that require tons of resources, ClearLine offers to cut back on unnecessary expenses (time and money) and focus on the important things.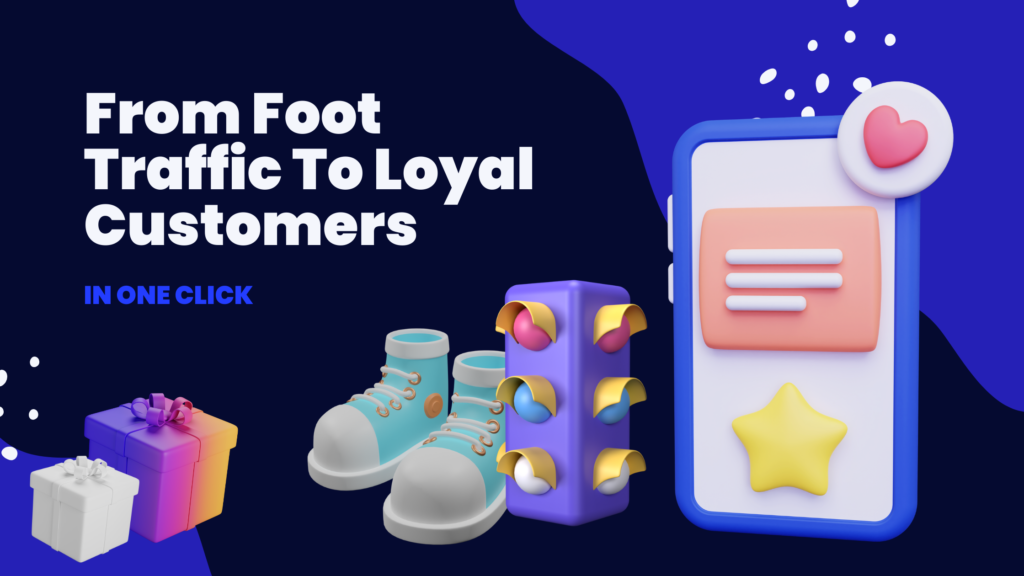 Over the past two decades, WDM has watched companies strive to outrun their competitors. In almost every case, the basic goal has been the same: to make fundamental changes in how a business is conducted in order to help cope with a new, more challenging market environment. Yet, often times employees are the only marketing tool available and try as they may, they are not able to produce the kind of results desired in the short window they have with the customer.
Problem solved, ClearLine is the easiest way to create an instant digital bridge! ClearLine's Marketing Center is the easiest way to create an instant digital bridge between business and customer at the time of the purchase. Their results-driven approach removes extra steps and time delays while increasing efficiency to achieve instant and measurable results.
When asked what makes ClearLine's Marketing Center unique, the founder Nate Moshkovich said,"Clearline Marketing Center is definitely a game changer in unique, real-time engagement and retention marketing. The idea behind the creation of Clearline Marketing Center is how we provide collaborative assistance working with clients on the spot with an easy to use and unified marketing solution.
How do we deliver digital marketing when it would perform best?
We enhance the communication between your business and your clients. The results are a product that creates a digital bridge between you and each customer walking in. No need to look for links, fill out the signup forms or wait for printed materials. The client gets personalized perks, one-on-one messages and/ora digital solution right on the spot. It provides the fastest way to turn your foot traffic into loyal and repeat customers.
The wireless industry is one of the most competitive industries in the world. Customer retention can feel like a losing battle when you have so many other companies offer all of your customers their hot, latest deal. It's time to step up!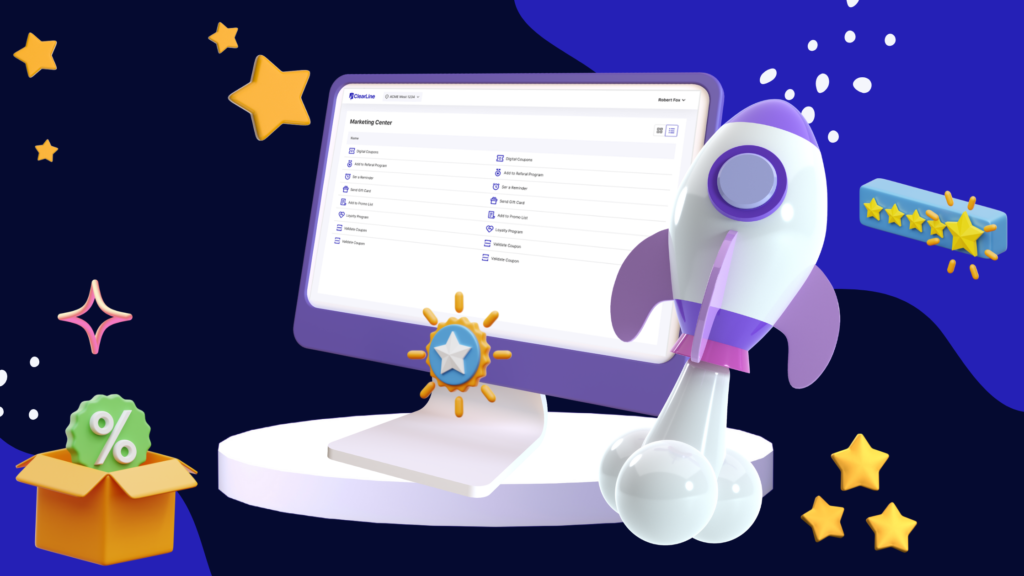 Businesses seek expansion: more customers, reviews, likes, and followers. Yet they often don't have time, expertise, or lots of money to spend. The wireless providers, as we've already mentioned,are no exception. An easy to use automated marketing platform which will deliver instant and measurable results is just what they're asking for.
What is ClearLine's Marketing Process?
When WDM asked Nate what benefits customers receive from ClearLine, he explained, "Marketing isa process of creating and delivering the offerings that have value for a target audience – be it customers, clients, partners, or society at large".
When a customer walks through the door of a business that is using ClearLine, they receive a fast and easy way to interact with a business. They get reduced time for signups and registrations. They can submit their review with fewer steps. They get loyalty and reward programs that are super-easy to enroll in. Personal offers right on the spot, here and now, with no need to wait for a welcome email.Appointments that they can book themselves in two or three clicks, without going back and forth with the representatives."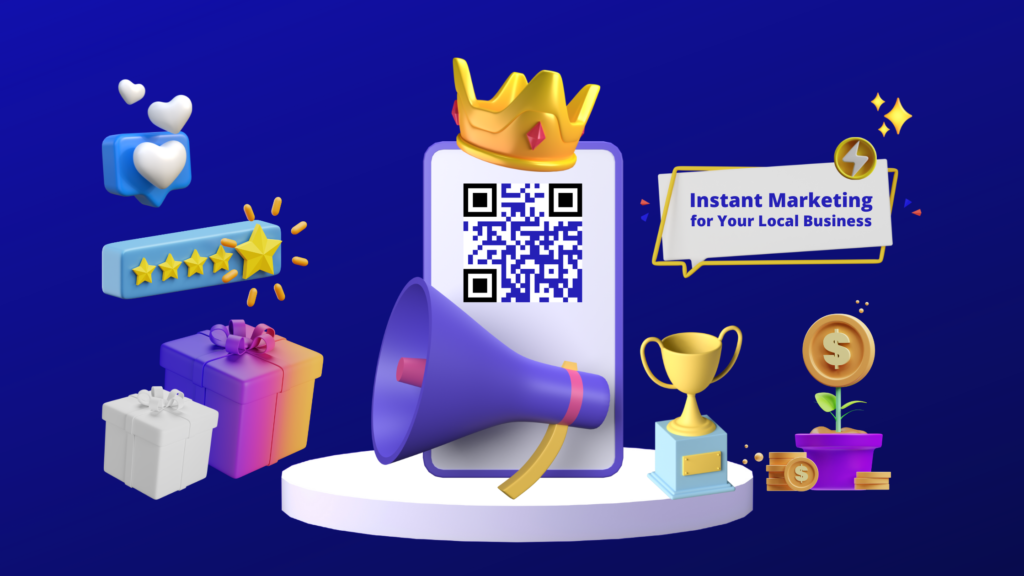 Get 5 stars reviews every day on the platforms of your choice!
"What a business gets is a fast and easy way of reputation management – which usually costs a ton and is hard to control. A combination of a personal touch from your staff and the digital marketing strategy run by your company – this is a sure way to win over any new client. A swift way of issuing and validating coupons – there won't be any more of the dreadful 'Sorry, the system's being slow today'. Clearline Marketing Center requires minimal resources, so it won't overload your system."
Reduce the necessity to rely on the paid search ads.
Of special interest is ClearLine's entirely new approach to Customer Engagement and Retention Marketing. It offers an opportunity to engage with a customer while their positive experience isat an all time high. It combines advanced digital marketing with old-fashioned human factor,so small businesses have freedom to pick an individual approach to each customer. Hence, on the one hand a company has full control over their marketing resources and their distribution, on the other hand the staff has the right tools to be flexible in their communication with clients.
Check out ClearLine's latest breakthrough in digital marketing tools, offering both traditional and innovative tools for real-time inbound and outbound engagement marketing such as SMS, email, QR codes, landing pages, and push notifications.
Meanwhile reducing the necessity to rely on the paid search ads for digital marketing and promotion and enhancing your direct interaction with the most motivated audience. You get quick access to the well-known retention marketing tools like loyalty program, birthday club and referral program. One of the advantages of ClearLine is how easily it works with digital coupons and digital gift cards. There are no alternatives on the market that would provide the same functionality, with the same ease of use and top-down control of the serial coupons and promo codes. ClearLine is particularly proud of its highly effective tools to manage brand's reputation, which includes an easy option for your customers to instantly follow your business on social media or quickly leave a review, while the experience is still fresh.
Cloud based ecosystem of digital marketing products.
And, there's actually more! ClearLine provides a whole ecosystem of digital marketing products.While they work the best as a synergy, any of them can be used separately.
ClearLine's Marketing Center is a frontline sales team application creating a digital connection between brands and customers at the time of the purchase. ClearLine's customer engagement promotions include:
Birthday ClubDigital
Digital Waitlist
Mobile Payment Link
Download Mobile App
Schedule an Appointment
Review Requests
Connect on Social Media
Send Survey
Validate Coupon
Digital Coupons
Referral Program
Reminders
Digital Gift Cards
Join Promo List
Loyalty Program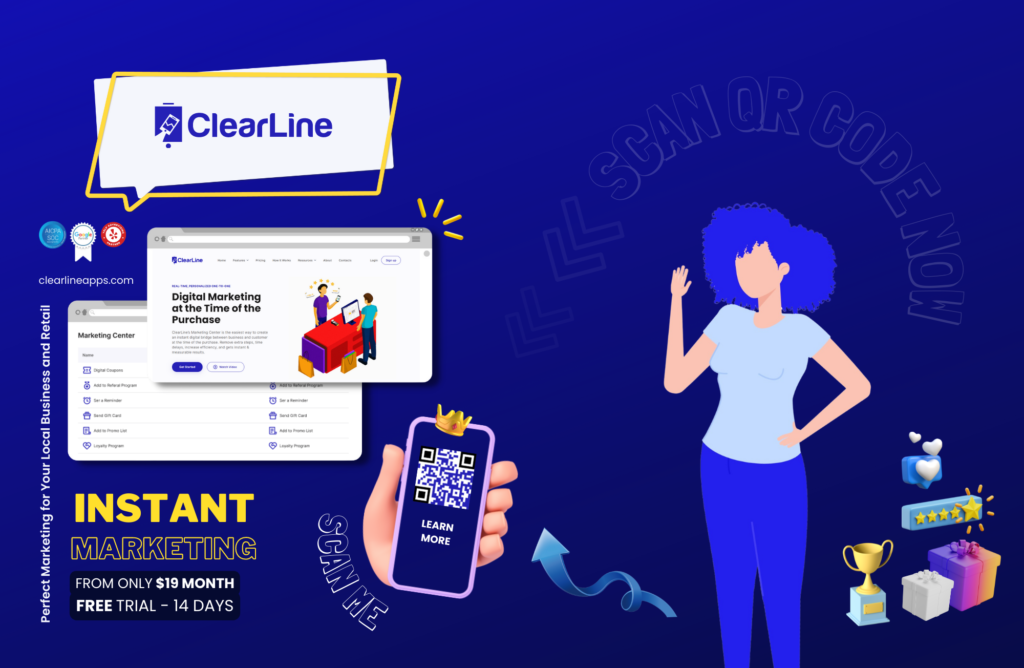 ClearLine's Retention Center provides a unified reporting dashboard and ability to respond to reviews, manage social media post, add local business listings, book appointments and many-many more. All of them are easy to integrate into CMC ClearLine's 2RewardMe module allows businesses to create digital coupons, gift cards,vouchers, mobile rewards and loyalty programs. A 2RewardMe account is mandatory if a business wants to take a full advantage of CMC digital coupon validation and distribution.Clearline Marketing Automation is a cutting-edgesales enablement and digital marketing platform for enterprise customers providing an-all-in-one CRM platform. This is the most complex product out of all ClearLine Mobile ecosystem.The branches of marketing supported by ClearLine include:Retention Marketing Channel Marketing Automation Digital Engagement Marketing Reputation Management.
The big carriers have spent millions implementing digital and mobile marketing services like this to keep their customers upgrading, and buying phones, remaining loyal to their brand.
Now your business can join for as little as $19 per month using ClearLine!ClearLine serves all sorts of businesses – small businesses, any service and consumer-oriented business, multiple locations, chains and franchises,national brands with authorized dealer andresellers networks, point of sale systems and credit card processors
Perhaps, the most important thing Clearline offersis a potential to collect data at the time of the purchase and connect it to all of your systems.Access customer data where you need it for analytics and to create and send new offers to one customer, to a segment list, or to all customers.And use ClearLine's data-driven marketing personalization tools to create personalized experiences using real-time customer data, andsupport better data capture and augment existing marketing tools.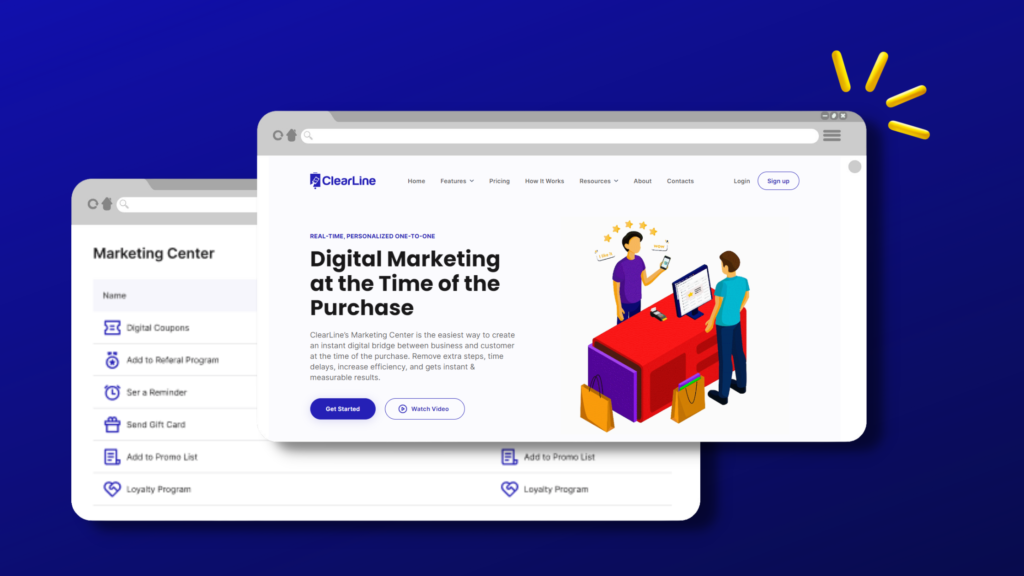 This can include, for instance, personalized messages straight to your client's phone with are ward or coupon that your workers think would engage the customer the most. Or watch your clients' every move and every interaction with your emails, webpages and coupons with our CMA platform. And by that we don't suggest you watch the generalized information on your clients' actions. Quite the opposite! You get info on EACH one of your clients.
Finally, ClearLine continues the effort to expand quality service to their business partners using the latest marketing solutions. Clearline has helped its customers stay ahead of the curve when it comes to marketing. As everyone knows, it's not easy being a trendsetter but Clearline is here to make it just that – EASY!
Their growing passion to help customers meet their quota and become leaders in their industry is something worth celebrating. ClearLine is clearly a champion in their field!! Their business is built on service and success – it's their name and pledge. ClearLine's solutions work and they have become "the way companies do business". Proven solutions that work is a recipe for success.