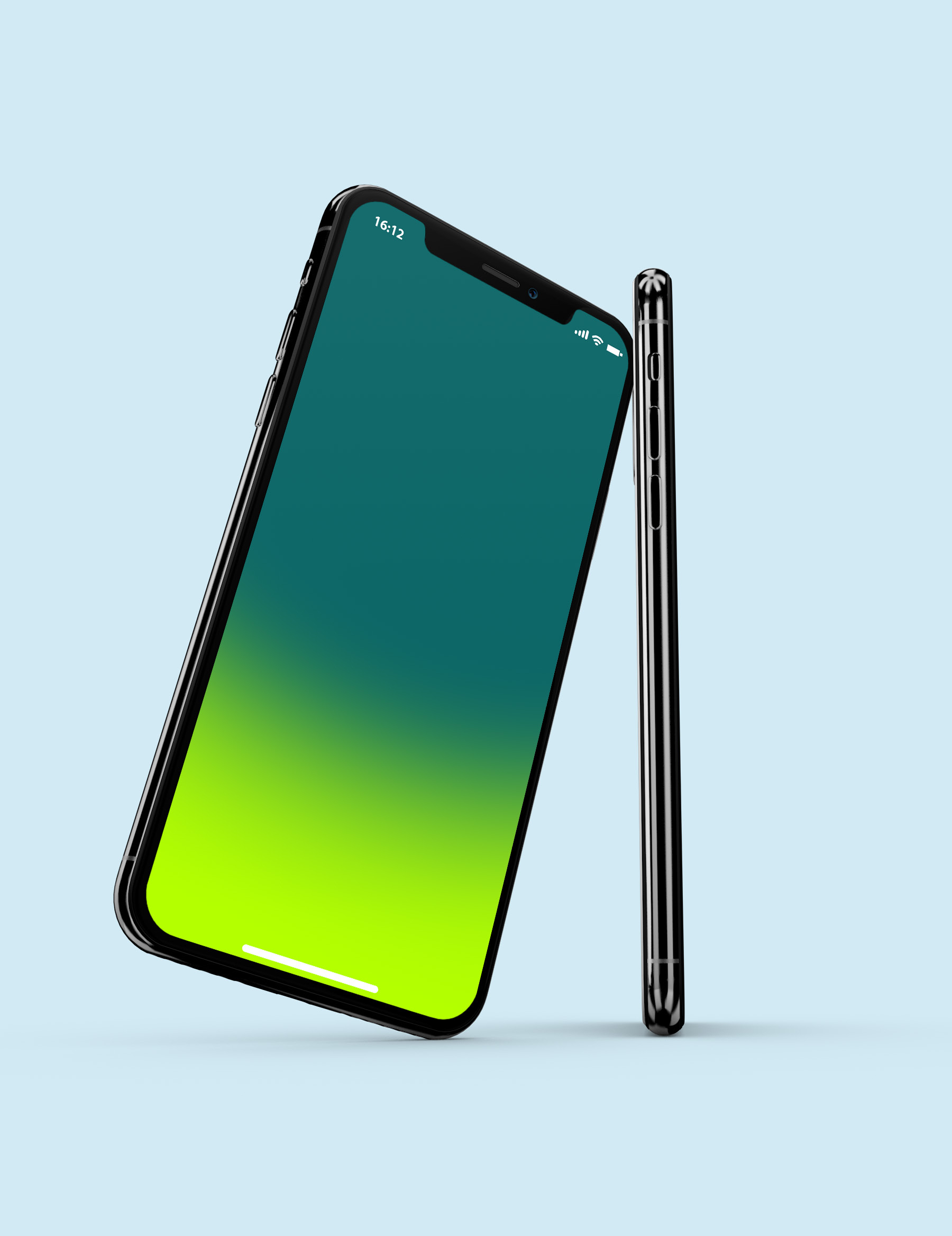 WeSellCellular Connects Small Buyers with Big Supply!
You understand more than anyone how painful it can be to find a reliable wholesale supplier of used cell phones. While your business depends on sourcing the phones that your customers need, your bottom line can get crushed if you end up with a supplier that does not deliver on its promises. That's the challenge for small buyers today – how do you keep up with customer demand without taking on risks that can kill your business?
We Sell Cellular says they have the answer. We Sell Cellular has developed an online platform that is connected to the largest suppliers in the industry but is designed to serve the needs of smaller distributors and retailers. We spoke with Nik Raman, the CEO of PhoneX Inc, owner of WeSellCellular.com, to learn more about the platform.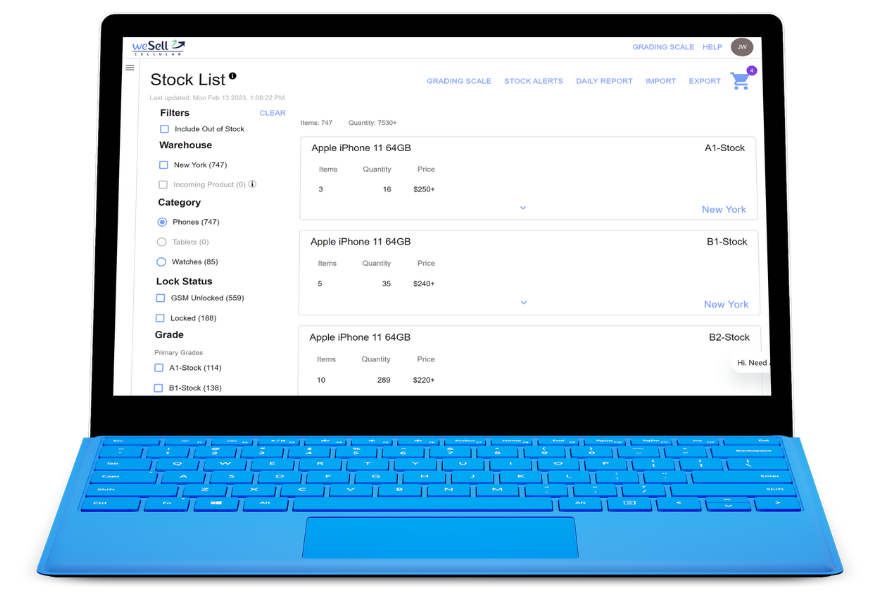 A Platform for Small
Buyers, by Small Buyers
"Prior to building the WeSellCellular.com platform, WeSellCellular spent almost two decades building a brand that was synonymous with accurate grading and reliability," says Raman. "We understand the
needs of small buyers more than anyone because we started as one. When we set out to build the
WeSellCellular.com platform, we did so with the everyday challenges of small buyers in mind."
"In this industry," says Raman, "Everyone has been burned by a supplier."
"Most suppliers require you to wire payment in advance of shipment. If the shipment is not what you expect, you end up holding the bag because you've already paid for it. The reason that suppliers can get away with this is because there are larger wholesalers out there that can take on the risk of poor quality. Suppliers pass the burden of quality on to these larger wholesalers, that then retest and regrade devices before re-distributing to smaller buyers. This essentially locks small buyers out of sourcing directly from the largest suppliers."
The 8 Critical Needs of Small Buyers
"We have spent countless hours interviewing customers and have determined that the eight needs mentioned are critical for any small buyer looking to engage with a new supplier," Raman says. "We believe that the WeSellCellular.com platform provides all eight benefits. WeSellCellular has been around for almost 20 years and has won the trust of the industry, primarily due to its stringent and reliable testing and grading standards.

Now with the WeSellCellular.com platform, we are even more transparent about our grading criteria, as customers can log in and watch videos and read information about exactly what they are buying. New
prospective customers can quickly create an account and instantly access our inventory and pricing in real time.
Due to our deep relationships with suppliers, users have access to a consistent and diverse flow of
inventory. We encourage new buyers to place a small sample order so they can get the product in their hands before placing a larger order. Finally, once an order is placed, shipment is fast and flexible. If we don't have the product you need when you are on the site, you can set an alert to be notified when the product comes in."

Used iPhones. All Models.
All Grades. In Stock. Ready to Ship.
"It all comes down to the relationships that we have developed over the last two decades. Traditionally,
WeSellCellular has bought used cell phones directly from some of the largest carriers and distributors in
the world. It brings these devices into its R2 certified facility in Edgewood, New York where it retests and
regrades devices to the specific standards required by its global base of small retailers and distributors.

Try buying cell phones
wholesale from WeSellCellular!
As WeSellCellular has grown from a small, family-owned distributor to a global platform, it has maintained a deep focus on quality. We asked Raman how he intends to maintain this focus as the business grows and he connects directly with other large suppliers. "We understand that without a focus on quality and service, we will lose the reputation that we have earned over two decades. At the same time, we want to enable customers to connect directly with large suppliers so that they can get access to the best prices. At the end of the day, this business is about two things: great quality and low prices.
To really succeed, you need both. As we connect our growing customer base directly into the warehouses of large suppliers, we need to work very hard with our new supply partners to ensure that quality is maintained.
While the grading standards of a different supplier will inevitably be different than those of WeSellCellular, we can still work with the new supplier to ensure full transparency and consistency of standards.
Buy wholesale cell phones from a trusted source
Furthermore, we ensure that product sold through the WeSellCellular.com platform is shipped within 24 hours.
Finally, we have worked hard to ensure comparable standards of service regarding issues that may arise post order. Customers can log into the platform to initiate returns if they receive devices with functional issues that were marketed as fully functional.
And, customers always interface with an account manager who can solve any issues that come up.
Our goal is to provide buyers with a small company experience even though they are connected directly to big supply." Nik Raman and the WeSellCellular team deeply believe in a future where small buyers can participate directly in the purchasing of used iPhones from the largest suppliers in the industry, without taking on unfair and unpalatable risk.
"Markets do not stay inefficient forever and quality always prevails," says Raman. "We are just trying to accelerate the process."
If this sounds like a great fit for your wireless business, then get in touch with WeSellCellular. You can go to WeSellCellular.com and create your account in minutes. You will instantly have access to WeSellCellular's online stock list which refreshes in near real time.
Buy Now or Make Offers where the Price does not work for you. Salesmen are always available to help!
wesellcellular.com | 516.334.6400 | sales@wesellcell.com