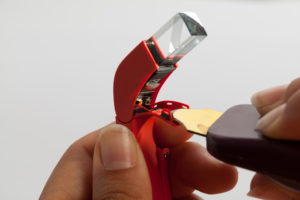 Wearables and Hearables are currently experiencing tepid growth due technological limitations – limited battery life and dependence on a physical (wires) or Bluetooth connection with a smart-phone.
However, as the Internet becomes faster and more available over Wi- Fi (and soon Li-Fi), and as electronics become smaller and cheaper, these limitations begin to lessen. By 2019, the world wearable market is set to grow to $25 billion. By the early 2020s, the market will see an explosion of new wearable devices for a variety of uses that can work independently of smart-phones for extended periods of time.
These wearables should include the following;
• Smart-watches – early examples include the Apple Watch, Fitbit Blaze, and Samsung Gear
• Smart Headphones & Earbuds
• Fitness and medical tracking bracelets and smart clothes (i.e. electronics embedded into clothing); this wearable category alone is worth $1.15 billion
• Mood enhancing headbands – early examples include Muse and Thync
• Notification sharing and/or door opening smart rings
Examples of all these wearables already exist. However, they currently only appeal to very specific niches of people. As high-end wearables develop and increase their market penetration, these small, yet expensive devices could present an attractive repair market. Specifically, it will be possible to charge a premium due to the more difficult repair skills needed to fix these smaller devices.,
What are Hearables?
Hearables are smart earbud devices that fit inside your ear. So why in the ear?
The ear has been proven to be a much better place to accurately measure the wearer's core temperature, heart- rate, the amount of calories burned and other life-saving key biometrics.
When it comes to putting tech in our ears, it all begun with the classical earbuds that came with our FM Walkman. Since then, it's safe to assume that these ubiquitous devices have paved the way for today's earbuds.
Hearables also have the advantage of being more familiar, which means that when it comes to user experience of the product, consumers will not need to change their behavior in order to enjoy the benefits that hearable technology can provide.
Early examples of hearables are the wireless earbuds Bragi or Earin and Motorola's new micro-headset The Hint. Companies that are currently innovating within hearable technology Jabra, Sony, and Samsung, among many others.