If you are looking for tools and techniques to manage the inventory of your cellular store, calculate commissions, identify your key performance indicators and keep track of your customers and their needs, look for a POS system built for wireless retailers.
A POS system designed for cellular stores has built-in product and service categories and reports that respond to the needs of wireless retailers. These reports can help you save time, better respond to your client needs and increase your profits.
Real-time inventory reports provide an accurate up-to-the minute count of current items in stock at every location. By combining inventory reports with sales reports, you can set auto-replenishing levels to reorder phones and accessories before they sell out. If you use these reports, your best selling products will always be available.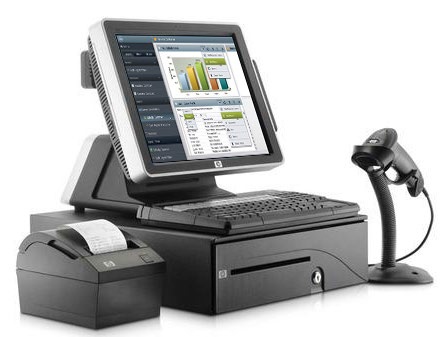 With sales reports you can identify your greatest selling products and services, calculate carrier commissions and recognize your most effective sales agents. Sales reports can pin-point high traffic times and the most profitable locations. You can use this information to set staff schedules, making sure you have enough employees on the sales floor during peak times so you can serve more customers. Cellular stores are in the business of selling services, and understanding your customers, allows you to better respond to their needs.
A cellular store POS system with a built-in customer relationship management system is a tool for harnessing valuable information. By developing loyalty programs and using the information gathered, you can paint a picture of your customers, identify their preferences and respond to their needs. With this information displayed in customer reports, you can develop targeted marketing campaigns that sell the services your customers are
looking for.
In a multi-store wireless retail setting, analyzing the performance of individual stores is critical in developing an idea of the overall health of the business. In sales reports you can break down data and drill into individual locations.
In B2B Soft's system, your reports are available in real-time, all of your most important reports can be placed on your dashboard. You can share your dashboard with others in your organization, allowing you to easily communicate sales trends and key performance indicators. All key individuals in your organization can view the reports from anywhere they login.
Visit: www.b2bsoft.com