The Next Blockbuster Revenue Category! Drone Repair-Why Now?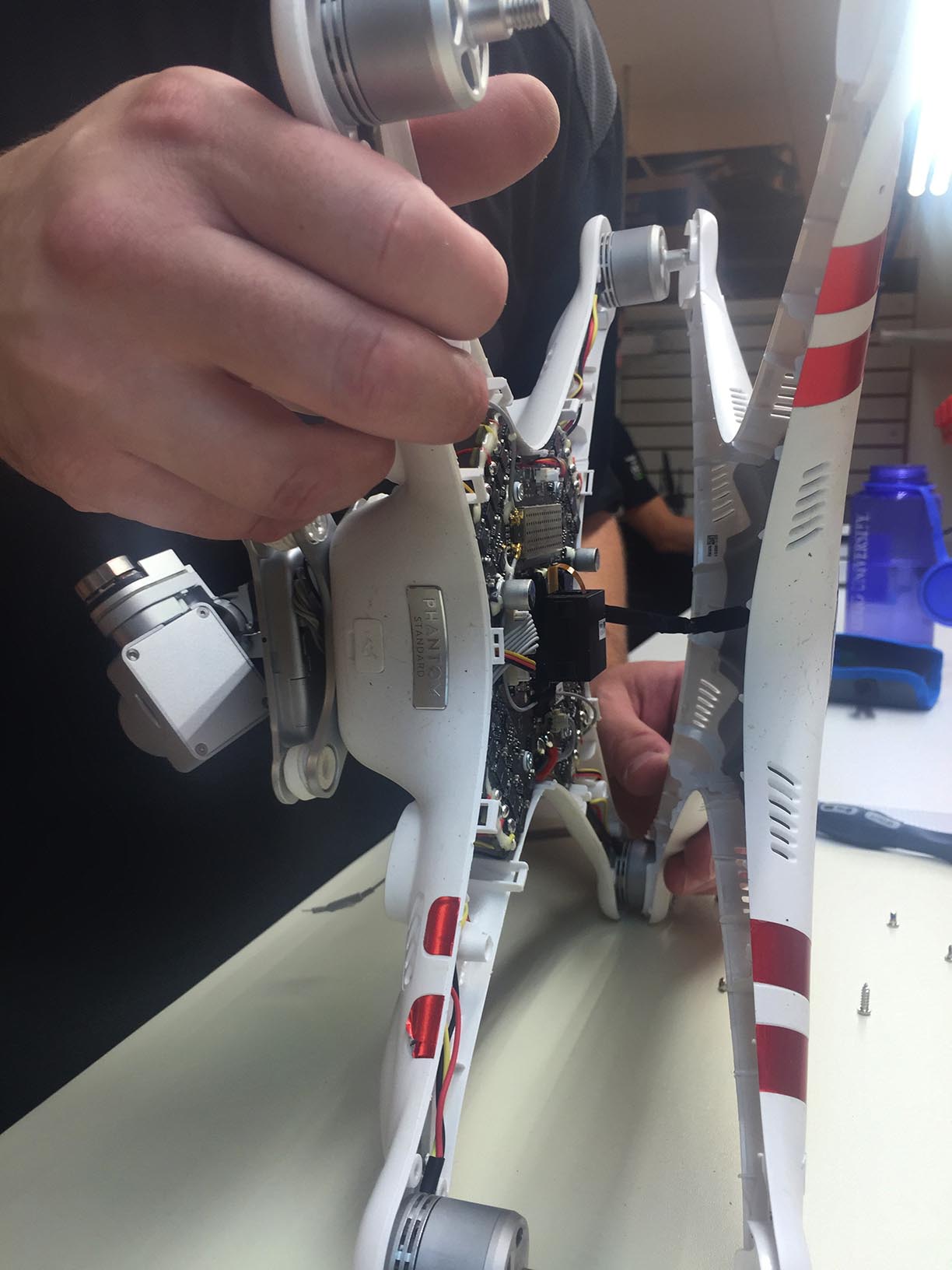 The FAA's green light to fly commercial drones opens the flood gates allowing companies a much cheaper, faster, and simpler path to getting in the air.
"A MAJOR DEVELOPMENT FOR THE FUTURE OF DRONES IN AMERICA.
"This means that businesses, farmers, government agencies, academic researchers, advertising agencies, photographers, real-estate agents, roofers, inspectors, and many more industries and professions can put drones to work without having to get an airplane pilot's license or follow other onerous rules.
WHY DRONE REPAIR IS A NATURAL FIT FOR WIRELESS REPAIR SHOPS
1. Less experienced drone operators are entering the drone industry.
2. Drones purchased before the FAA grounded commercial use of drones are now out of warranty.
3. America's dependence on drones will become similar to the dependence we have on our smart-phones today. By 2025, America is expected to have an $89.1 billion drone industry.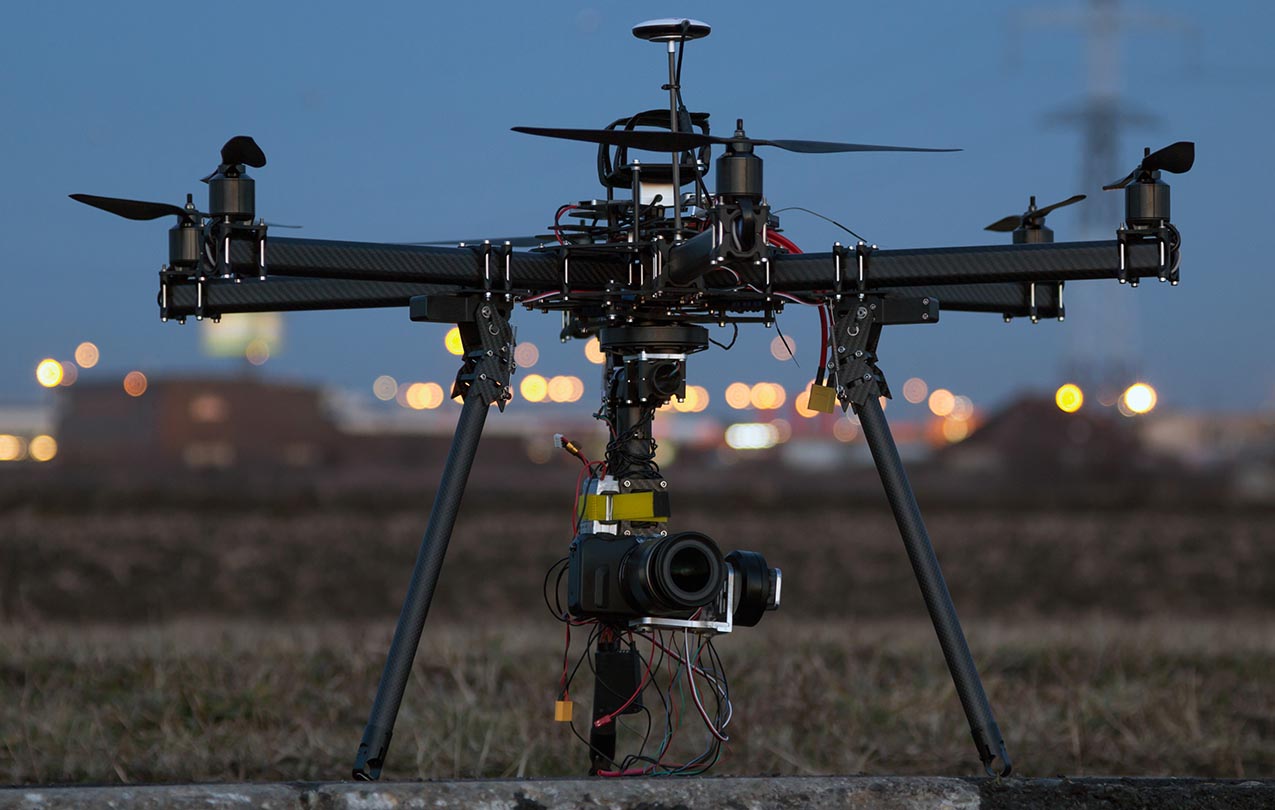 JOSH SEVICK, President of the electronics repair giant, Cell Phone Repair, agrees. "Do we see drones as being a relevant technology in the next few years? Absolutely! … We see it as an opportunity that we have to be prepared for (for when drones become mainstream). … We are piloting a whole drone repair process, and we're partnered with an early-stage company that's looking to create a professional, secondary market for drones in the U.S. and Canada. …"I think drone repair will become a significant portion of our revenue."
Basically, as with any form of technology, issues will occur when using drones. Whether it's due to human error or faults in the software or hardware, it's essential for consumers to know that there's someone who can fix these problems. And for the average consumer, the local electronics and wireless repair shop owner is the natural first contact they will turn to when something goes wrong with their drone.For this reason, alongside the drone industry's booming growth mentioned earlier, drones represent the next frontier of revenue for wireless repair professionals.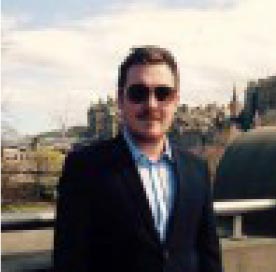 JOHN PATTERSON, Head of Digital Content Production with Heliguy, a CAA approved supplier and drone trainer based in the UK, adds, "There's definitely money to be made as more and more people turn to drones for both recreational and professional purposes. Clients will range from amateur film makers who try (and fail) an overly ambitious shot to companies who require regular maintenance on their equipment, especially those using drones in challenging environments such as offshore surveyors.Patterson goes on to forecast that this market is only going to grow year over year, especially as mainstream media outlets continue to both report on and use drones. This media exposure is compounded by the proliferation of amazing and viral drone videos taken by everyday consumers, then uploaded to sites like YouTube. As such, the amount of repair work required will ride along this upward trend.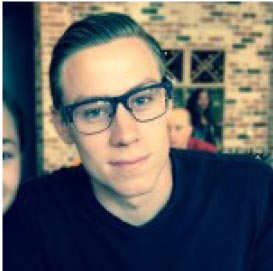 This forecast is shared by WESLEY FLIPPO, Co-Founder at Buy the Best Drone, a fast growing drone startup based out of San Diego, US. He says, "We believe that drone repair will become a very profi table business, much like computer repair companies and auto shops. As drones become more popular, more people will be flying them and even with increased training, by a sheer percentage factor, there will be more mistakes that lead to necessary repairs. I predict we'll see a major company pop up in the near future, similar to the automobile industry's AutoZone or Jiffy Lube that specializes in drone repairs."
A NEW AIR TRAFFIC CONTROL FOR DRONES? THAT MEANS PREPARING YOUR REPAIR BUSINESS IN ADVANCE FOR THIS FORTHCOMING REVENUE CHANNEL IS VITAL.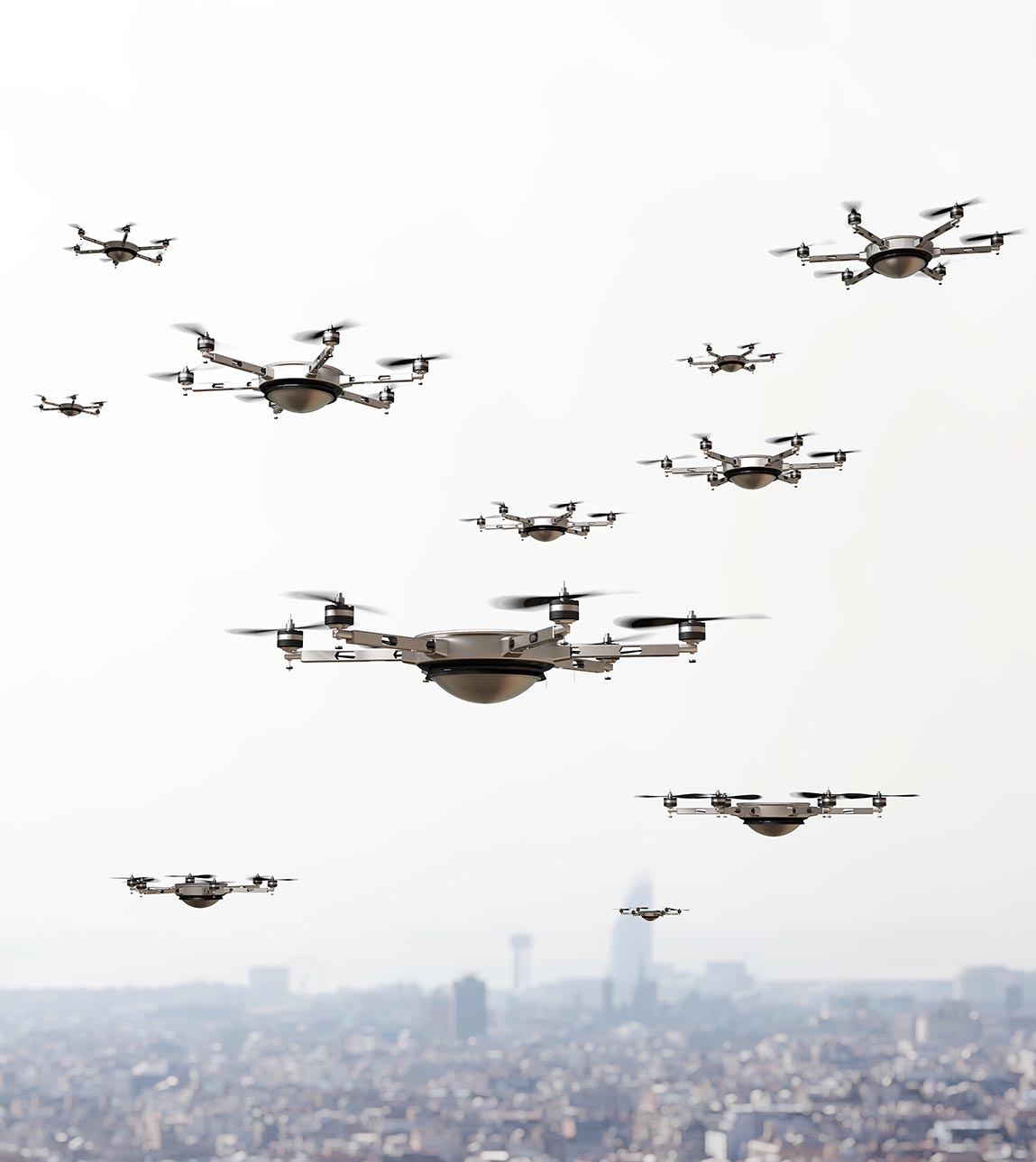 Thankfully, the FAA's $63.4 billion modernization plan of the country's air traffic control systems will also expand to accommodate the commercial use of drones.
MOST COMMON TYPES OF DRONE REPAIR ISSUES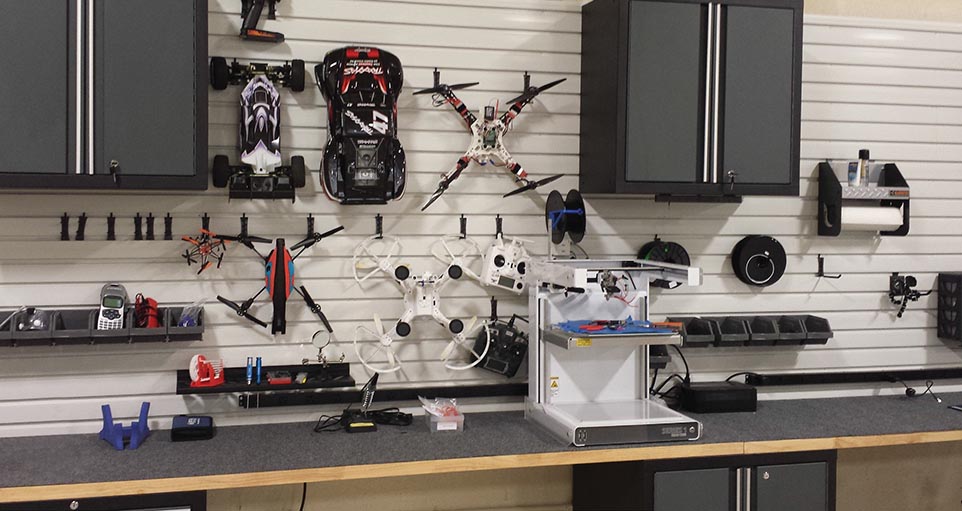 According to experts in the field, the most common types of repair issues that affect drones include:
1. Outer shell replacement, due to general wear and tear that causes dents or gashes.
2. Motor maintenance, as these components are often one of the main points of contact during a crash. Additionally, drone motors are prone to overheat when propellers are incorrectly positioned, thereby creating additional motor stress.
3. Mainboards & ESCs (Electronic Speed Control), as crashes and contact with water are likely to damage these intricate electronic components.
4. Aircraft leg replacement, due to the wear they endure after frequent landings.5. Gimbal replacement, as their usual placement beneath the drone ensures they are likely to be the first thing to hit the ground in accidents.
Josh Larson, founder of the drone consultancy, Breakover Services, adds that the majority of drone crashes leading to drone repair business tend to occur from two sources:
● FLYAWAYS: This is where there is a software or GPS problem, and the drone just flies away from the operator.
● OPERATOR ERROR: This is where the operator crashes the drone due to an error while flying. These crashes usually result in a range of potential damage cases, including damage to the propellers, the motors, the aircraft body, the landing gear, the gimbal and the camera. Larson adds, "Due to the increase in drone use by hobbyists, as well as commercial operators, there will subsequently be an increase in drone crashes and a higher demand for drone repairs. That's why right now is the best time to look into getting a drone repair company going."
DRONE ACCESSORIES! YES! THE REPAIR UPSELL!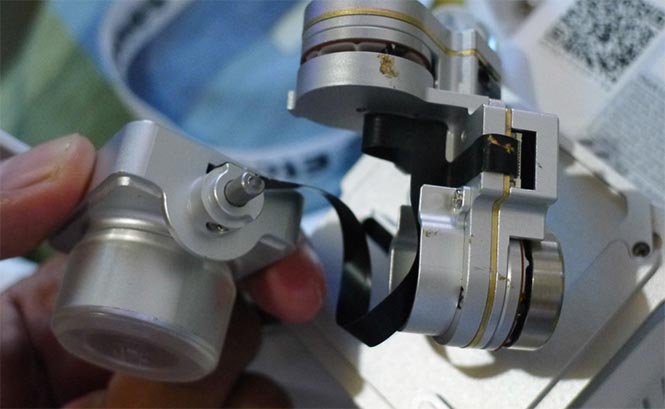 As any store operator knows, the real money is in the upsells. Drone repair is no different. The most popular upgrade that people opt for when purchasing a drone are gimbals, the mechanism which attaches the camera (and other gear) to the drone. Other upgrades include antenna upgrades, speed modifications, and first-person view (FPV) cameras that allow pilots to operate the drone through the drone's visual perspective beamed into a video display or VR goggles—these upgrades will become ever more popular once recreational drone racing grows in popularity.
Conversely, the most frequent accessory repairs also happen to be gimbals and FPV mods. With gimbals, any issues with their alignment can spell disaster for an aerial filmmaker trying to get their perfect shot. Meanwhile, FPV cameras often get damaged in a nose-first crash.What all this means for the wireless repair technician is that profi t can be made twice: first by installing these add-ons for customers and the again when these add-ons require servicing.
WHAT IT TAKES TO GET STARTED IN DRONE REPAIR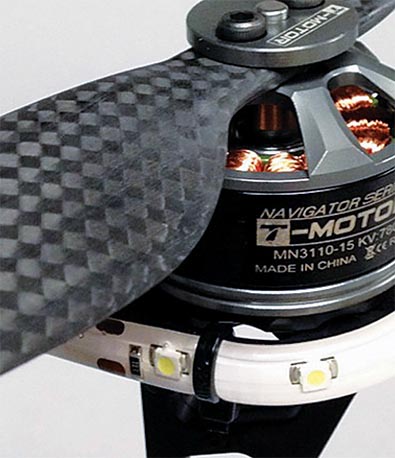 Just as you wouldn't try and fi x your car without any background mechanical knowledge, you shouldn't try and work on a drone without a basic understanding of engineering and electronics. "Getting started in drone repair requires an interest in electronics, as well as a passion for the machines themselves," says Patterson. Luckily, these interests and passions are commonplace amongst wireless repair professionals. In fact, being a smartphone repair technician may give you a leg up on the general drone repair business. Patterson explained, "The large majority of popular drones on the market right now actually use smartphones to stream and sync their devices. Having a strong understanding of how this technology works can help troubleshoot issues users are experiencing.
WHAT KIND OF TOOLS WILL I NEED?
Patterson adds, "Also, when it comes to the tools you'll need, the basic tools required include a range of hex and torx screwdrivers, soldering irons, wire cutters and strippers, as well as a number of devices able to run the necessary software to perform analytics on the drones you're repairing. Aside from these essentials, if you're looking to scale your aspirations within drone repair, then you may also consider purchasing a 3D printer that can print high performance drone parts."
Speaking of spare parts, companies within the Phone Repair industry will quickly become vertical, not only selling drones, but also drone parts, software, accessories, and extended warranties.For this reason, it's important to stay abreast of which companies are producing the top selling drones, and build relationships with their parts offices to secure good rates on spare parts.
WHEN A DRONE CRASHES, AND IT WILL, THEY ALL DO, YOU WANT TO BE THE REPAIR STORE THAT IS READY TO MEET THE DEMANDS OF CUSTOMERS
The Drone Repair EXPO will introduce you to a new generation of technology that will change our world and how you can profit it today. Drones not only fly for hobbyists and government agencies, but they can also be outfitted with additional accessory upgrades to perform specific tasks for business. Due to the high demand for custom drone features drone upgrades, accessory purchases, and installation labor is part of your business profit model.
Drone Repair is the perfect ground floor opportunity to future-proof your career and grow with the industry of Unmanned Vehicles, Artificially Intelligent Machines, and Robotics. Luckily, the Drone Repair Business has a very low cost of entry, low monthly overhead expenses, and available training. Drone Repair Training can be accomplished in a few weeks time.
Most Done Repair shops start receiving drone repair businesses shortly after they open their Drone Retail location or run their very first ad. Better yet, drone repair is scalable to your life: You can operate your repair business successfully from a well prepared and organized garage or a Drone Repair retail location.
The Drone Repair business model you want to own and operate has many variations. However, there are two things you can count on by entering the drone repair business. The first one is profitability right away! The second is enriching your technical skills which will be in high demand.
As our world enters the Fourth Industrial Revolution, the in-roads and segues you will have made will enable you to transition into the tech-driven jobs related to unmanned vehicles, robotics, machine artificial intelligence, and so much more over the next 10 years!
THE DRONE REPAIR EXPO IS THE PLACE TO LEARN FROM INDUSTRY EXPERTS & OEM DRONE MANUFACTURERS OFFERING CERTIFIED TRAINING.
EXPLORE ALL YOUR DRONE REPAIR OPPORTUNITIES
The Drone Repair EXPO will show you the big business future of drone repair opportunities. We will provide you with all the options you need to start your drone repair business immediately after out two day event. Drone Repair has a very low start up cost and entree into the marketplace, yet provides a high return in profits in a very short time period. Technicians and store owners grow fast and since they are continuing their education on the job they are learning solutions for repairs the schools can't even predict to teach you. This makes you as a drone technician or drone repair store owner more in demand with every drone you repair. Drone technology is only going to advance as robotics, aviation, and unmanned technology continues to skyrocket.
THE DRONE TECHNOLOGY BOOM CREATED A GREAT PROBLEM
The drone industry grew so quickly racing to develop and pump out the next level of drone technology they left a huge "open spot" for drone repair in the booming drone industry.
When you look at the amount of money consumers are spending on drones it warrants a reliable repair option for drones that cost between $500 to $1500 and more.
CRASHED DRONES ARE NOT DISPOSABLE.
Drones can be repaired, salvaged for parts, and broken drones have trade-in value when upgrading into a new drone. When a drone crashes, and it will, they all do, you want to be the repair store that is ready to meet the demands of customers.