Often described as Segways without handles, or as a self-balancing scooter, hover- boards have become one of the hottest consumer gadgets since their introduction in 2014.
While the market for these devices is still too young to get a sense of its scale, its popularity (especially in the US) is evident, based on media reports, in large markets.
We advise caution before deciding to provide repair services for this device type due to the following;
Hoverboards are in the early stages customer engagement. There is no guarantee that they won't soon fall out of fashion similar to the Segway.
New Manufactures/ other innovators capitalizing on their popularity and developing a completely new hoverboard based on different technology.
 Like drones, hoverboards are already facing strict government regulation regarding their use in public.
 Hoverboards are facing a great deal of backlash over a laundry list of safety and quality concerns related to this product – in the consumer marketplace due the batteries exploding and catching fire.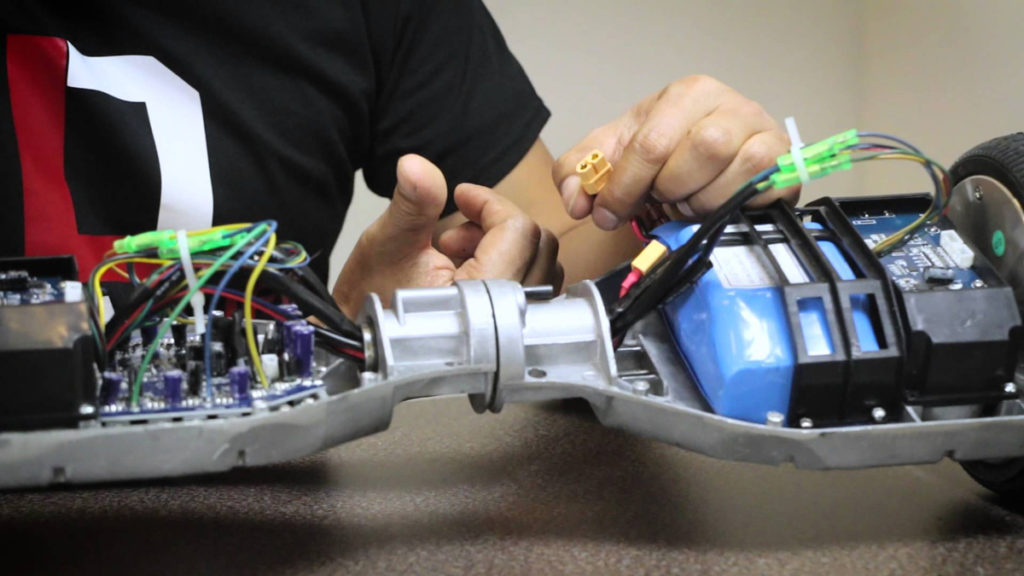 All these negatives aside, consumer are still fascinated by them and for the risk-taking wireless repair professional, these hoverboards do present an attractive opportunity. Like smart-phones, these hoverboards are expensive (ranging between $300 and $2,000 per unit), and they are prone to break down (again, due to the product quality issues described above). Additionally, mosthoverboards use a common design and electronic and motor components – locating and purchasing replacement parts from manufacturers should not be difficult.
These three qualities—high consumer sticker price, product fragility, and ease of purchasing replacement parts—are the bread and butter of the repair industry.
Thus, if a wireless repair shop owner sees a high concentration of hoverboards in their territory, then there is a business case to be made to experiment with offering hoverboard repair services.