So long to the days of water damage and cracked screens!
If you've ever waited patiently as your mobile device marinated in a bag of rice, you may understand the anxiety of water damage.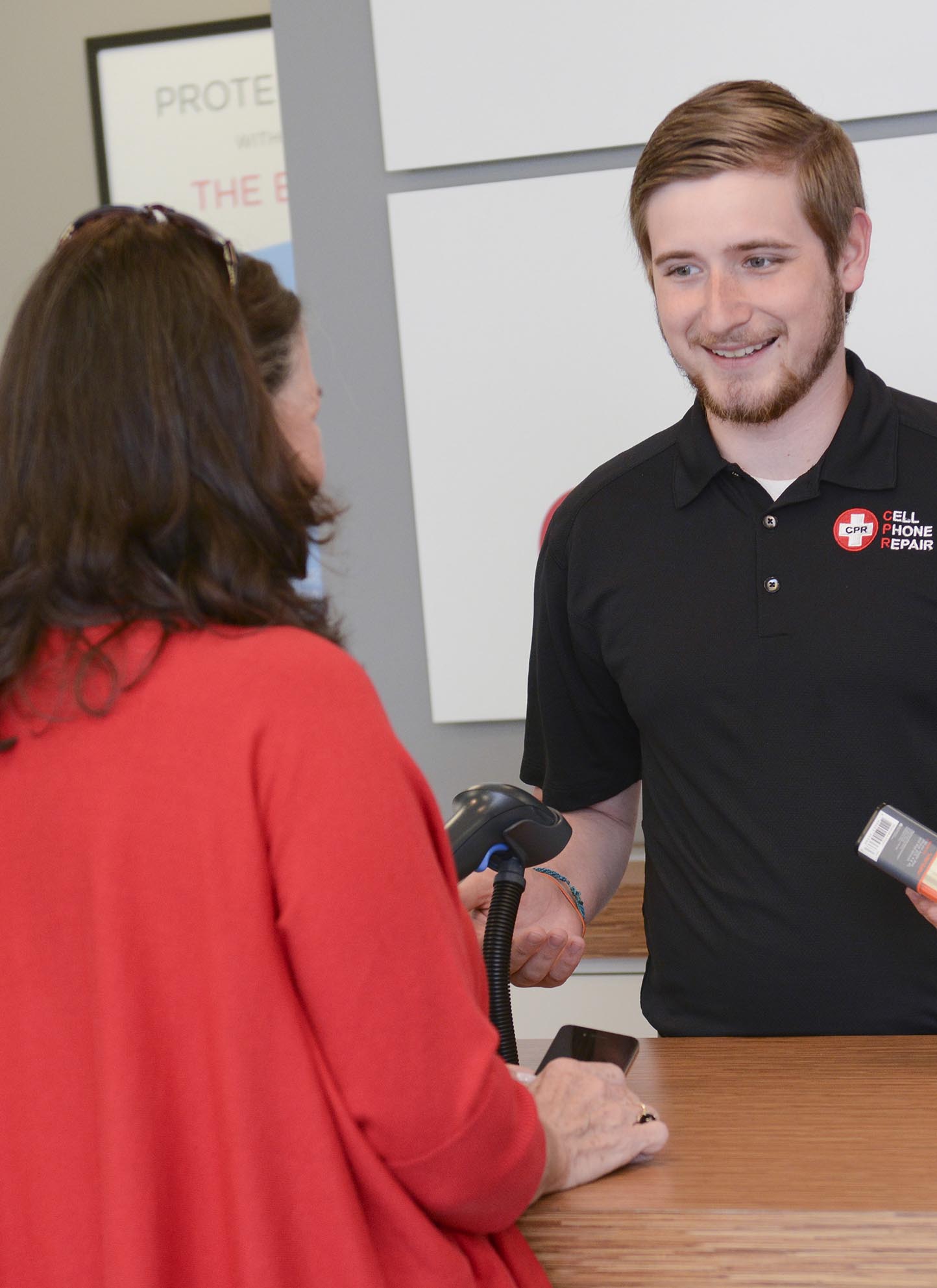 With over 300 million cell phones in the United States, it's fairly safe to assume that for every cell phone there's at least one camera, tablet or personal computer. And almost every household— let's be honest here—has at least one gaming console. Tech devices are becoming much less disposable than they were a few years ago because they're increasing in value to consumers.For this reason, the days of offering repairs and service for just one type of device have ended. Put yourself in a customer's shoes: you wake up to discover your cell phone, laptop and iPad have all gone kaput, and you don't have time to run all over town on your lunch break to have them fixed. Your customers need a one-stop shop to have their gadgets serviced and fixed quickly, and at a price they can afford. It's time to think seriously about what your customers need. Joining the Cell Phone Repair (CPR) family is an excellent start!
Introducing Cell Phone Repair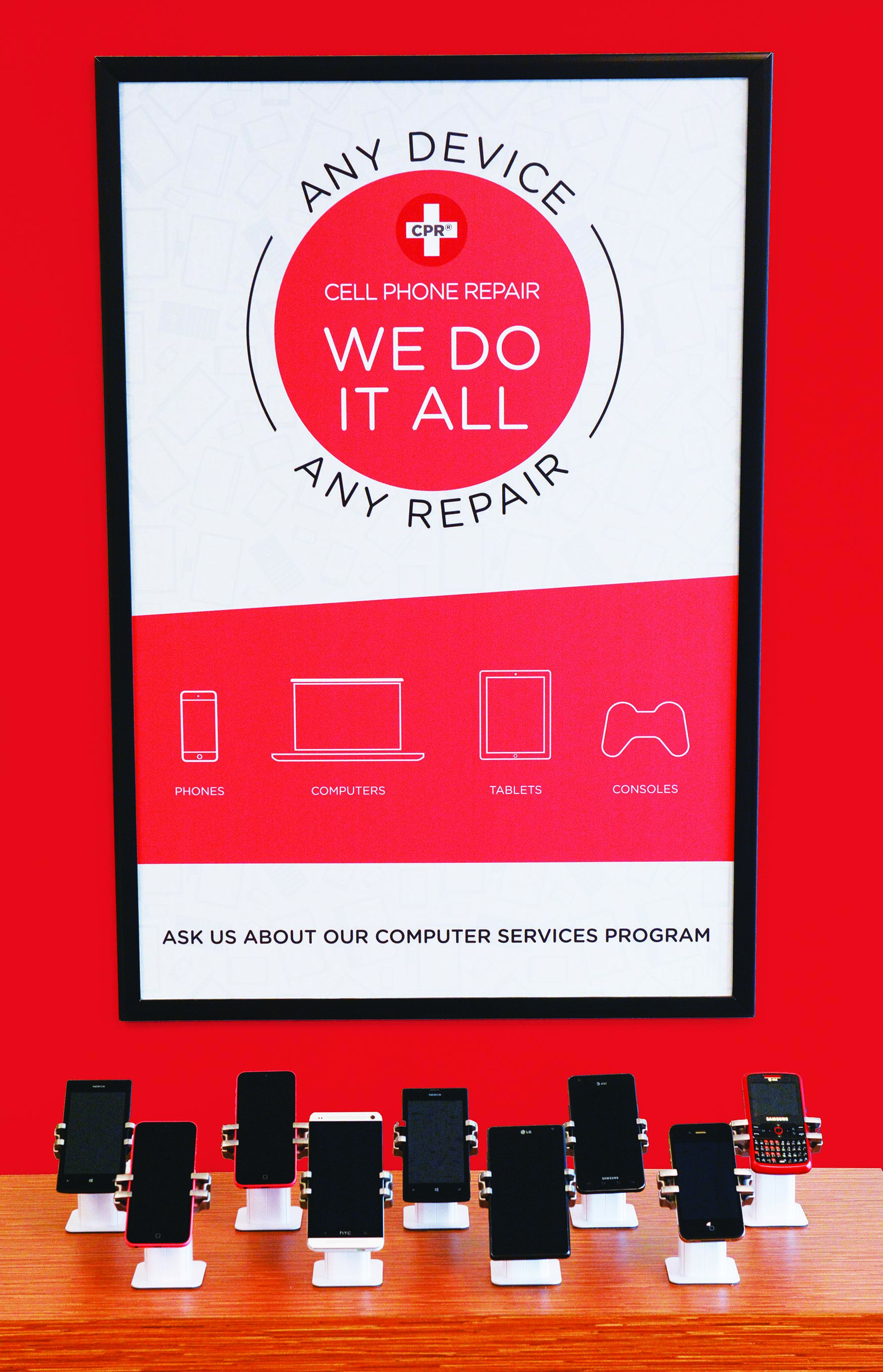 Cell Phone Repair is America's largest mobile device repair franchise, with more than 260 locations. The CPR family prides itself on being an asset to their communities, offering what it calls a fast "while-you wait" service that specializes in repairing cell phones, tablets, mp3 players, computers, gaming consoles and much more. They are even setting their sights on fixing space-age-y new toys, such as drones—but we'll get to that later.
We spoke at length with the president of the company, Josh Sevick, who says joining the family—becoming a franchisee— is a smart move for independent mobile device repair shop owners.
"From the start, CPR has had a great franchise concept, one that connects with people. There aren't many things more important to people today than their devices. But just having a great concept isn't enough, you need to execute well. We have a really strong corporate team that believes heavily in reinvestment. For us, it's all about creating value for franchisees," Sevick said, adding that the company's size, web presence and reputation offer a distinct advantage future franchisees should be aware of.
"The larger you are, the more locations you have, the more leverage you can provide to everybody in your system. We make the best deals with point of sale providers and supply chain partners, and we're able to pass these along to franchisees."
Onboarding with CPR
Getting started with Cell Phone Repair is easy. The company has structured its "Discovery Process" to be extremely personal and to truly help candidates determine if this is the business for them. In addition to weekly calls with CPR's development team, and a discovery call held by a senior member of the CPR management team, candidates are strongly encouraged to travel to CPR's headquarters in Cleveland, OH, to meet with the management team. This isn't a typical discovery day meeting filled with corporate sales people and a ton of other candidates, this is a one-on-one session with the management team. The purpose of the "CPR Discovery Day" is help the candidate learn as much as they can about the business opportunity and to allow them to assess the corporate management team.
"While we're looking for the best possible franchisees, the last thing we want is for someone to become a member of the CPR team and then later realize that they aren't cut out for the job. Most franchise organizations in our space are primarily focused on getting candidates to commit to buying a franchise. Candidates end up feeling like they're at a used-car dealership. But with us, franchisees get an opportunity to truly evaluate the offering and to understand what it's going to be like being a CPR franchisee," said Sevick.
Once candidates decide to join CPR, that's when they begin to experience the value of being with the industry leader. Candidates are guided through a 52-step onboarding process with one of the CPR Onboarding specialists. In addition to help with finding your store location, training at the corporate office in Cleveland, local launch support onsite at the store location, and regular coaching calls along the way, new franchisees are currently being given $6,000 worth of inventory so you won't have to sacrifice your wallet to stock your shelves! What's not to like?

High Standards When IT Comes To Training
So what else is there to know about Cell Phone Repair? Well, they recycle parts to keep perfectly good electronics out of landfills; they have been the number one franchise in the electronics repair category on Entrepreneur Magazine's Franchise 500 list for four years running; and they have the only ISO (International Standards Organization) 9001:2008 certified training program in the retail electronics repair industry.
ISO articulates the standards a company must meet to fulfill the needs of customers through its services and products. Globally, over one million tech companies have ISO certification, which makes it the trusted standard for technical training in the industry. So, in other words, your staff will have the best training the industry can offer, hands down. The list goes on!
Grasping The New Age Bull By The Horns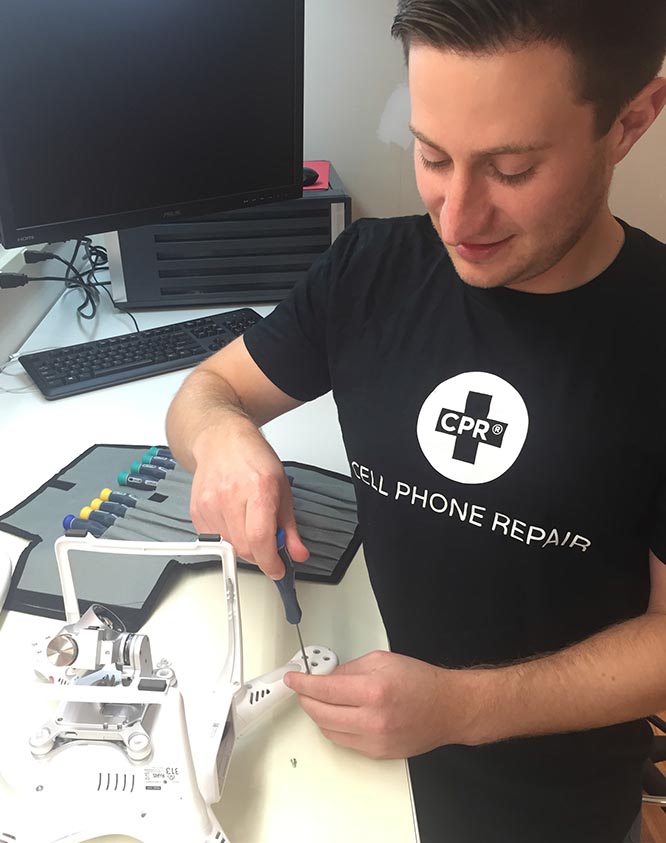 And then there's this deal with drones. Sevick says the company has set its sights on being ahead of the curve for when drone technology explodes in the next few years.
"Do we see drones being a relevant technology in the next few years? Absolutely. We are piloting a drone repair process, and we're working with an early-stage company that's looking to create a professional, secondary market for drones in the U.S. and Canada."
There's a whole nation out there—figuratively speaking—of gadgets needing your expertise. The challenge over the coming years will be to stay relevant and in line with emerging tech trends. Sevick says Cell Phone Repair is a company that works tirelessly to keep up with changes in consumer interest.
The Bright Horizon
The world is CPR's oyster and the company has big plans ahead. It's now operating internationally in several countries around the world: India, Kuwait, Nigeria, Mexico, and Guatemala. In addition to these countries, CPR is planning to launch in Bangladesh before the end of the year. At home, in the US, the company is focused on growing its certified refurbished device sales program and expanding its K-12 school service and repair offerings.
What makes this company so great at what it does? Sevick says it's all about the team.
"I couldn't be more proud of our franchisees and our corporate team. Our business is as healthy as it's ever been. We see opportunities all over the place, and for us, it's about focusing on the right opportunities and making sure we continue to grow in the same fashion we have over the years."
Tomorrow's World Relies On You
We've all heard people grumbling over how addicting our cell phones, tablets and computers can become. But, when you think about it, this future we're moving into—with drones taking aerial wedding videos at 25 feet, smartphones capturing world-altering news in real time and eReaders allowing you to carry a library of knowledge in your backpack—is a marvelous thing.
Most new technologies are arriving on the scene from drawing board to launch within the same amount of time it takes to complete high school. The future is coming sooner rather than later.
So what will tomorrow's tech trends be? We're excited to find out. Whatever tomorrow's world looks like, rest assured that as a member of the Cell Phone Repair family, you'll be an integral part of it—an asset to the community.