The vehicle industry recognizes that some consumers cannot afford or are not qualified to outright buy a vehicle. Instead of losing the customer, sales people present another method of vehicle ownership – leasing or leasing-to-own.
While payments are monthly, similar to most car payments, leasing allows the customer the option of upgrading his or her car at the end of the lease instead of worrying about selling the vehicle.
Or, the customer may choose to purchase that vehicle, recognizing the capital that they have already invested against the end price.
The same concept applies to smart-phones. Millennials increasingly upgrade to the latest technology as soon as they are able. Faster, sleeker and more efficient mobile devices combined with the growing disconnect between older technology and improved networks raise the likelihood of millennials upgrading far more frequently than in the past.
Consider a leasing or lease-to-own contract for smart-phones, laptops, tablets, televisions, gaming consoles, audio, smart-watches, fitness trackers, and wearables. The above mentioned products could present your business with a sizable profit, especially since the used devices can be recycled back into your business for parts or resale.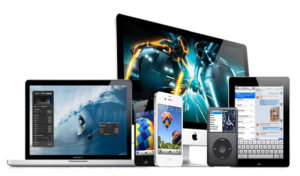 Many lease-to-own companies offer commissions up to 20% on the total cost of your customer's lease.
Note: 30% of Americans are considered under-banked and have low or average credit scores. Leasing programs typically are not based on your customer's credit history. Most leasing programs advertise 99% of qualified consumers are approved.