THE CELLULAR ACCESSORIES MANUFACTURER PRODUCES SMARTPHONE CASES THAT ARE

WATERPROOF, DURABLE AND BARELY-THERE.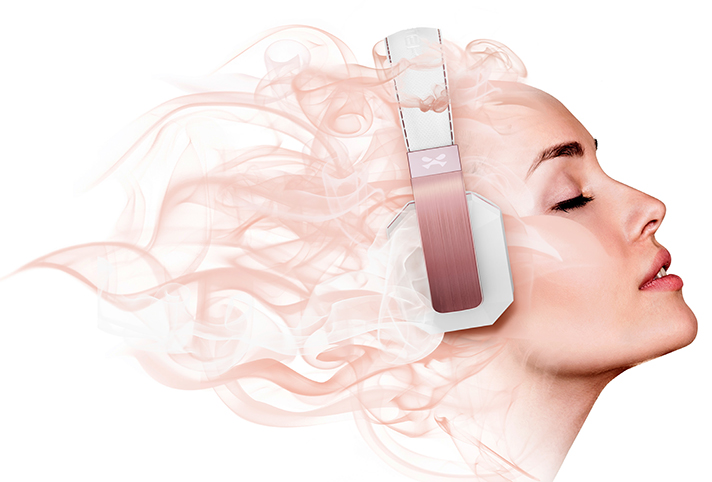 With phones becoming thinner, sleeker and more expensive, finding the right phone case is crucial. Sometimes it's not enough for people to find a case that just covers their phone— now it has to be slim enough to show off the phone's style while still protecting it from water, drops and scratches. Ghostek, a manufacturer of cellular accessories, focuses on creating cell phone cases that cover all of the above. "We provide cases for the high-end phones," said Vadim Abramov, senior distribution manager at Ghostek. "We try to come up with the best design and the slimmest case. Our waterproof cases are the most durable."
GREAT CASES AT
GREAT PRICES
Ghostek puts great emphasis on making sure the look of their cases are slim and attractive. A big part of their focus is working with engineers to come up with a product that customers want to buy. They describe themselves as the source for rugged mobile accessories, built with the toughest materials to protect your smartphones. They use the latest in phone case technology, making them competitive in the hot, overcrowded market. Their waterproof cases use IP68 protection, which shields against dust and deep submersion in water, while their TPU cases contain a thick, durable frame that makes the phone drop-resistant. They fit all of these features while maintaining a thin, sleek design.
The best part? While most waterproof cases in the market sell for over $100, Ghostek keep their cases at a reasonable $50-$65, depending on the phone model. "Our goal here is to make sure the customer sees an affordable product that, obviously, looks good and has a nice design, but that's not too bulky, so it can fit in their pockets. It also has to protect their phones," Abramov said.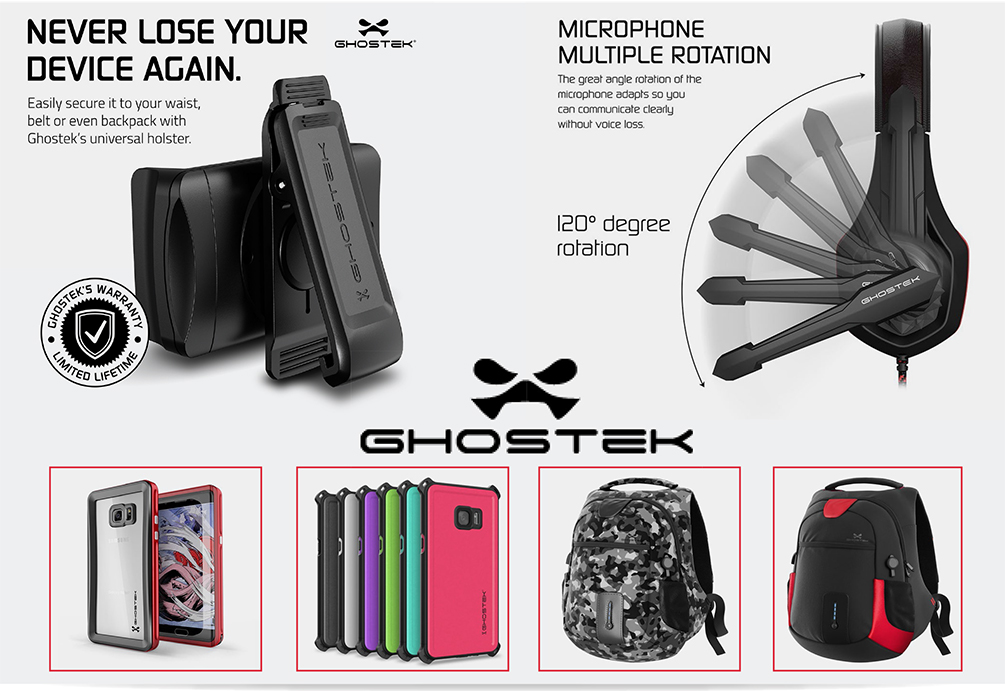 A UNIQUE BRAND AND AN ESTABLISHED TRACK RECORD
Ghostek has been around for five years and recently started branding their cases two years ago. Since they started, they've found success and remain popular on Amazon, consistently getting good reviews. But perhaps what makes them so unique is their branding. There's a theme behind the company's products— a fun and creative way to attract customers. They treat each customer as if they were agents, like James Bond or a part of the CIA, and the buyers need to find the perfect accessory to protect their phone to maintain an "air of undetectability" while they're on a mission.
THE TOP
SELLERS
Ghostek sells three models of cell phone cases: the Cloak, the Covert and the Atomic series. Both the Cloak and Covert are slim cases that protect the phone while showing off each smartphone's unique
style. The Atomic series is waterproof. They are coming out with new cases all the time for upcoming phones, such as the iPhone 7. They also offer warranties ranging from one year to lifetime limited. Moreover, Ghostek offers a variety of products outside of cell phone cases. They sell chargers and book bags, which were, at one point, ranked in the top 20 and 50 on Amazon under the bag/outdoor categories.
Ghostek also sells the NRG bag. By September 2016, five different colors are due for release. This backpack is water resistant, contains a rechargeable battery pack, and includes USB cables for charging any device including laptops, iPads and smartphones. The next NRG bag will include a solar panel for recharging purposes. It's a great item for those who love the outdoors.