That means repair and refurbishment centers can say adios to OEM parts distribution headaches!
Ordering spare parts for mobile devices comes with a fair share of hiccups. The international spare parts trade is oversupplied with cheap knockoffs, low quality standards, trademark infringement risk, and no one likes waiting weeks-to-months for delivery. It's also frustrating to have to tell customers the parts they want—need—for their phones are too difficult to source. They get upset. You lose business.
There's an old saying that tells us the grass is always greener on the other side of the fence—you just need a ladder.
Time to smell the roses Brisbane,
Australia, based Mobile Source is your ladder. They're also your picnic basket and lemonade for when you recline on that "greener grass." Figuratively speaking, of course!
Mobile Source supplies 100 per cent original spare parts sourced from trusted manufacturers for Samsung, Sony, Microsoft, LG, Motorola, HTC, and Alcatel mobile devices, to name a few. They specialize in facilitating large orders, shortening delivery times, and finding those hard-to-get parts. Their objective is to increase your profit by delivering the parts your customers deserve on time.
We spoke with the director of Mobile Source, Willem van Daalen. He brings 15 years of experience in the mobile industry to his company, which is the new kid on the block in the mobile market; Mobile Source has just finished its first full financial year, generating an enormous ten-digit revenue!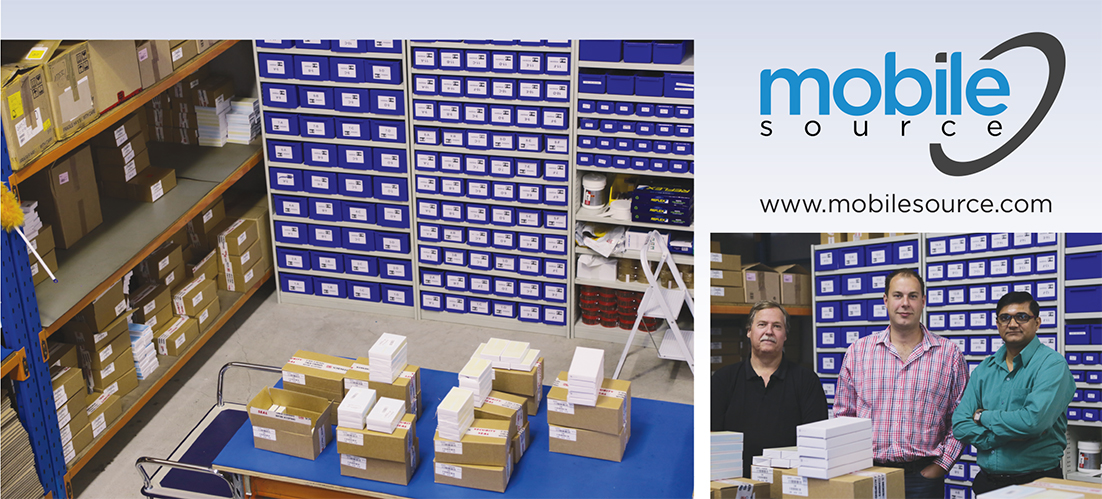 Why you need Mobile Source
There are advantages to buying from an Australian company in the U.S. "From a price point perspective, we are extremely competitively priced, cheaper than our American and asian competitors," van Daalen said. "In fact, our CTIA slogan is 'breaking the Asia supply chain.' And because we work with original products, there is no trademark infringement risk."
Van Daalen knows how important timeliness is for your business."A warehouse in Delaware makes it easy for American clients to get their stock fast. This also means there's no risk of import or trademark infringement letters from customs." And there is no concern that stock will run out! Mobile Source has three warehouses around the world—in Australia, Netherlands, and Delaware— stuffed to the roof with what you'll need to grow your business and profit.
"Mobile Source carries the most popular mobile parts with plenty of stock for direct dispatch. Items not in stock can be ordered on short lead times," van Daalen said.
The company's customers include handset remanufacturers, insurance companies, distributors, wholesalers, large repair and service  enters, major retailers, and online stores.
Fantastic! Where do I sign?
Placing an order is a cakewalk. Just send an email to sales@mobilesource. parts to get started. Or, you can register on the company's Webshop (www. mobilesource.parts). For your convenience, payments can be made in U.S. dollars. So, let's recap: competitive prices for OEM mobile parts, check; Zero risk on trademark infringements, check; source hard-to-get parts from trusted manufacturers, check; warranty on parts, check; fast deliveries, check; fully stocked warehouses, check; easy to place orders, check; payments made in U.S. dollars, check; what more can you ask of a parts supplier?