The current models of smart-watches (and other wearables) have faced mixed reviews from the public. There are some who love them, especially the health and fitness obsessed, and then there are others who tried to be smart-watch early adopters but found little practical use for these devices in their everyday lives. It is projected that 70% of smart-watch owners do not use their devices.
Smart-watch trade-in programs can be implemented to help consumers reduce the price of a new wireless phone. Meanwhile, your store partners with a buyback company for cash revenue.
You can create your own buyback program and decide to try and retail the smart-watches yourself.
Actively promote a smart-watch buyback program to those consumers who currently let their smart- watches and wearables collect dust. This can be done through a noticeable sign, such as
"We Buyback Smart-watches and Activity Trackers."
Once bought, these smart-watches can be sold to more price-conscious consumers at a profit, as well as in bulk to online buyers. Overall, a smart-watch buyback service can represent a substantial
and easy source of revenue for wireless repair shop owners.
What about smart-watch repair?
Smart-watch faceplate repairs are very profitable. A smart-watch LCD repair could produce a 50 percent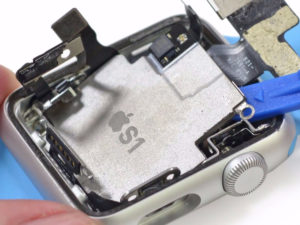 profit margin, depending on the smart- watch brand.
In addition, buying broken smart-watches, repairing them in your store, and retailing the newly repaired smart-watch offers an even bigger profit model depending on the smart- watch brand.
This means that a newly repaired smart-watch is a very affordable (low risk) product with a high profit turn around.
BuyBackWorld offers an extensive Smart-watch BuyBack Program.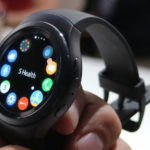 Here are some recent examples of offers;
Apple Watch Hermes Cuff 42mm Stainless Steel Case with Fauve Barenia Leather Band MLCC2LL
Broken Buy Back
$40


Average
condition
Buyback

$575


First Purchased
Brand New

$1175

Apple Watch Hermes Single Tour 38mm Stainless Steel Case with Capucine Leather Band MLCN2LL/A
Broken Buy Back
$40


Average condition Buy Back

$475


Purchased Brand New

$1250

Note: Fossil made it clear they are serious about their wearables strategy heading into 2016. In the next year, they plan to have on hand more than 100 wearable devices. Those range from fitness trackers to all sorts of gadgets. Leading the charge in their wearables is the Fossil Q Founder.